Description
100% Cotton, preshrunk
Washable, reusable
Interior Pocket for Filter
Designed for All-Day Wear Comfort
2 Layers of tight woven cotton
Easy-on, easy-off stretchy straps (kid tested and approved!)

Made in Alaska, Made in USA
This is our popular kids shaped mask, tried and tested on kids ages from 3 to 15! We offer a child size that fits well for smaller kids up to about 8, and an adolescent size for ~8 and up. If your kiddo is adult size, check out our adult size face masks. For a quick reference, my almost 9 year old has and wears both sizes, but the adolescent size is a bit more comfortable. My 6 year old wears the child size.
The face mask has stretchy elastic straps that you can adjust to fit. There is an internal pocket opening for inserting a filter or filter material for those interested. 
We have a wide variety of fabric colors in subtle and vibrant prints. If you have any special requests or preferences (or specific dislikes), let us know in special instructions at checkout. If you like your mask, you are more likely to wear it! Specific prints may be subject to availability and demand - general preferences are helpful!Curbside pickup available in Anchorage.
Due to the nature of this product type and the current global health situation this is not an item we can accept returns or exchanges on. Please let us know if you have any questions. Thank you for taking the time to learn about our face masks!
Made in Alaska, Made in USA! 
Customer Reviews
05/31/2021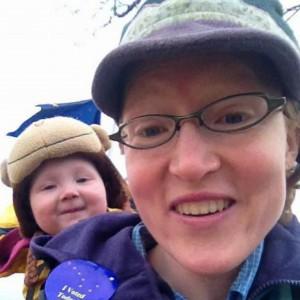 LS
Lia S.

United States
Smart and sweet
Fun fabric design, great fit for my 7-year-old, and the one-piece of elastic is easily adjustable. It's a favorite!